Brownscombe Luxury Glamping
A new brand and website for Brownscombe Luxury Glamping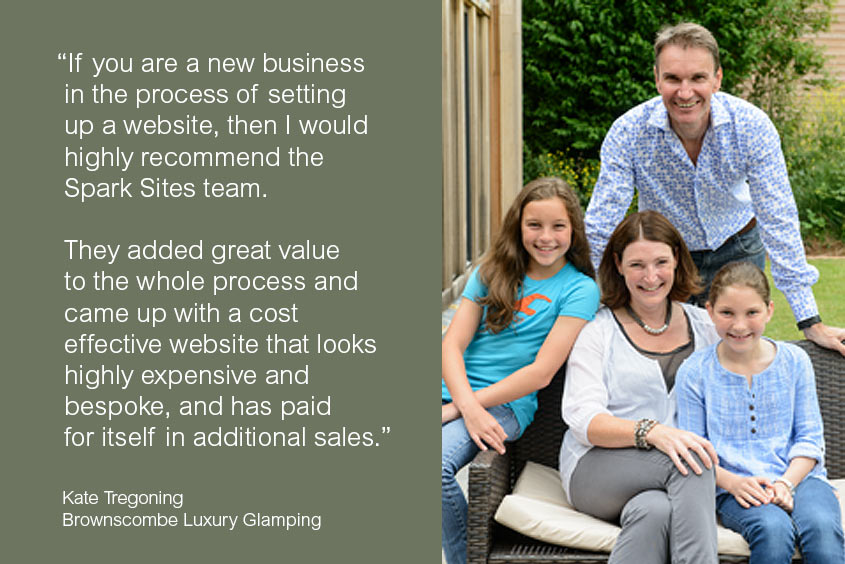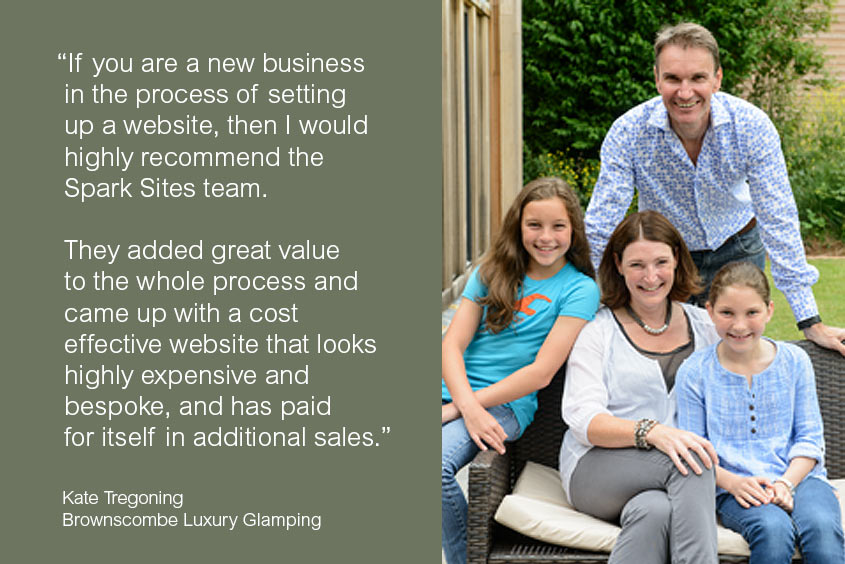 Client
Brownscombe Luxury Glamping
Project
When Kate and Andrew transformed their family farm into a luxury glamping business in the heart of Devon, they asked us to create a strong visual identity and website to showcase their new venture. We began by developing a unique brand in keeping with Brownscombe's high-end holiday accommodation offering, including a logo, business cards and stationery.
We then created a beautiful WordPress website with a clear structure, flexible content, and strong use of images to support their new look and feel. We also provided a short-term social media marketing strategy for the business, and a WordPress training package to enable Kate and Andrew to update and manage the site themselves.
Skills
Branding
WordPress site
Copywriting and SEO
WordPress training
What the client said
In my first full year I exceeded my budget and over 60% of all my bookings were direct from my website, rather than through an agency (which saved me hefty commissions).. I don't believe this would have been possible without Kindlemix's help with the SEO ratings and by their accurate interpretation of my brief for the website. Most of the bookings were done on line, which showed the guests had confidence in the site and were able to find all the information, in a format that gave them confidence to book – saving me a lot of time on queries.
View the website